8. Raleigh-Durham is number 8 of 8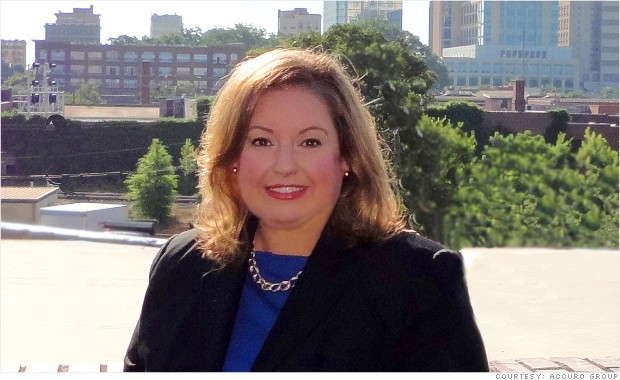 Jennifer Dunleavy heads a staffing agency in the Raleigh area.
Entrepreneurs give Raleigh great ratings for its training and networking programs.
The city's greatest asset is the talent it draws, business owners say. Smart workers move to the area from all over because of its quality of life and the so-called Research Triangle.
Within the triangle — formed by the cities of Raleigh, Durham and Chapel Hill — are three major research universities. There's also the 7,000-acre Research Triangle Park, one of the nation's premier high-tech research and development centers.
"We have some of the most innovative and world-class colleges," said Jennifer Dunleavy, CEO of Accuro Group, a staffing agency. "That creates a market that thrives on education, innovation, and creativity."
Dunleavy's firm has benefited greatly from the area's technological and bio-science research, which has drawn talent and prospective clients.
Thanks to the region's arts offerings, good schools, and affordable housing, a senior project manager was persuaded to move there recently from the New York area. Dunleavy connected him with one of her clients, GlaxoSmithKline (GLAXF), last month.