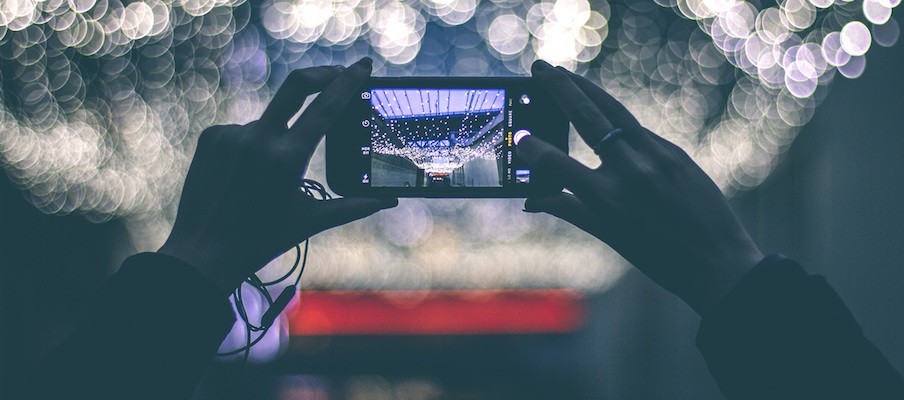 Instagram is becoming more and more popular for marketing businesses. According to eMarketer, 32.3% of U.S. companies with 100 employees or more use Instagram, and that number is expected to jump to 48.8% in 2016 and to 70.7% in 2017—edging out Twitter for the first time.
Since its launch nearly five years ago, the social media channel has amassed 400 million monthly users and paved the way for businesses to reach new customers. Here's how you can get started with Instagram:
Sign Up & Complete Your Profile: Choose a username that clearly represents your small business, and add a profile image, biography and link to your website below your bio. We recommend adding tracking parameters to the link to ensure you can see the data within your analytics platform.
Connect Accounts & Spread the News: Link your account to Facebook, Twitter, Tumblr or other third-party sharing sites. Announce to your followers that you're on Instagram to capture that audience first.
Test your posting approach:
Time of the Day: Users are on Instagram at different times, so post images throughout the day and use an analytics platform to see when you get the most engagement. Test your post frequency at different times throughout the day. You want to ensure that followers see your images, but you also don't want to rapid-fire posts, which can be seen as intrusive or annoying.
Different Call-to-Actions (CTAs): Images with more CTAs (likes, comments, shares, follows and tags) generally garner more engagement, which increases the likelihood of appearing in users' feeds.
Filters & Posting Frequency: Choose a consistent mix of filters or color schemes for your photos to help users better identify your business.
Hashtags: Some hashtags allow users to find your photos; however, overdoing hashtags can be seen as slightly spammy and robotic. Find hashtags your target audience uses by reviewing competitors, industry leaders, other social media platforms and online sources (TagBoard, Keyhole, Webstagram). Once you have a solid handle on Instagram, consider creating a branded hashtag that followers can use to post their own images.
Tips to improve engagement:
Interactions: Ask followers to post their own photos with your branded hashtag and develop a community. Repost (#regram) some of those images to help your business interact with potential customers and give them a sense of belonging to your community. Regram tools: InstaRepost and Regram.
Ask Questions: Post photos with questions to encourage engagement and continue building your community.
Instagram Video: Record short video clips ranging from three to 15 seconds. You can film one continuous segment or several clips spliced together. Test the engagement on videos versus photos.
Utilize Geotagging: Adding a location to your images can increase exposure and engagement since some users view photos by locale.
Mention, Tag & Like Users: Tagging images can be used to give credit to the photo but also to get followers to explore new users. Like other posts that fit your niche and industry to continue to increase your own brand exposure.
Contests: Encourage people on Instagram to share your brand with their followers though a contest where you select the winner. A few options include:

Use a Hashtag: Ask fans to use your hashtag on their photos.
Theme Photos: Pick a theme and ask fans to post complementary photos.
Repost/Regram: Request that followers repost your photos on their Instagram accounts.
Use analytics to improve your return on investment:
Paid vs. Free: Choose whether to invest in a paid analytics platform or try a variety of free tools to help determine where you can improve.
Free Tools: Iconosquare and SimplyMeasured are free for limited usage and can help with the following:

Analyzing Distribution & Density: Are there days you post more than others? What time of day do you typically post and how does this align with engagement?
Calculating Filter Usage & Tags: Are you using the right filters and hashtags to get the most engagement?
Evaluating the Best Time to Post: Are you posting at the right times of day?
Determining Popular Hashtags: What hashtags have worked and what other hashtags should you use?
Analyzing Community: Are you following the right people? Are there people that follow you that you don't follow? How has this trended over time?
Andrew Meyer, a senior account manager at Seer Interactive in Philadelphia, works directly with clients to drive marketing strategy across a variety of industries including travel, education, consumer products, e-commerce and more. Follow him on Twitter at @AndrewMeyer8.