Small business owners can relate to football coaches' winning leadership advice
By Kitty French, Manta Content Editor – October 4, 2016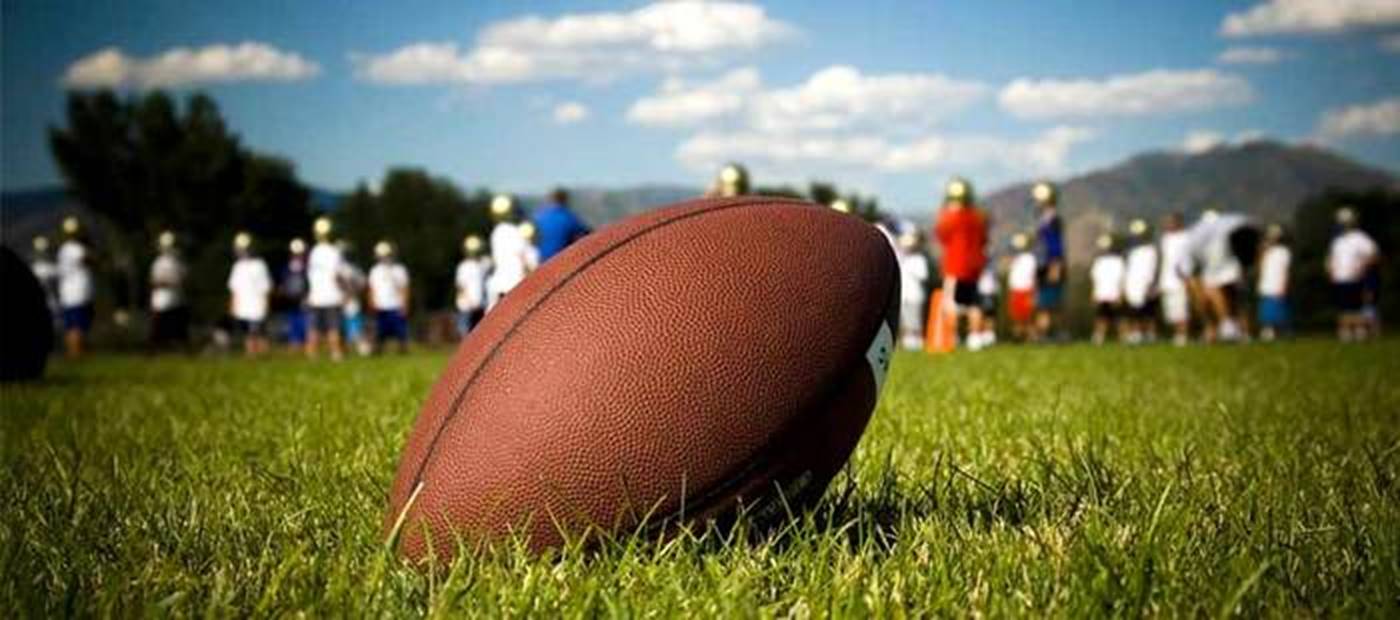 It's no accident the 2nd-ranked Ohio State Buckeyes football team is also the most valuable program in college football. The program has business built into it, from the head office (Athletic Director Gene Smith studied business at Notre Dame and worked for IBM) to the playing field. Head football coach Urban Meyer has leadership coaches on the sidelines for every game, and hosts regular business seminars for student athletes.
Tim and Brian Kight, co-owners of leadership training firm Focus 3, drill one primary lesson into Meyer's players' heads: E+R=O. That is, your reaction (R) to an event (E) is a huge factor in its outcome (O).
It's a lesson drawn from business leadership—one that most small business owners can relate to.
Small business owners are facing down situations they can't control every single day. Regulations change, employees call off, customers leave nasty online reviews. It's how you respond to the action on the field that determines whether your company takes a hit or scores big.
Here are words of wisdom from 10 other winning coaches to inspire business owners this fall:
On Team-Building:
"The secret of winning football games is working more as a team, less as individuals. I play not my 11 best, but my best 11."
—Knute Rockne, coached Notre Dame (UNT Center for Sport Psychology)
On Success:
"Success is like anything worthwhile. It has a price. You have to pay the price to win and you have to pay the price to get to the point where success is possible. Most important, you must pay the price to stay there."
—Vince Lombardi, coached the Green Bay Packers (VinceLombardi.com)
On Preparing for the Unexpected:
"Making judgments under severe stress is the most difficult thing there is. The more preparation you have prior to the conflict, the more you can do in a clinical situation, the better off you will be."
—Bill Walsh, coached the San Francisco 49ers (Harvard Business Review)
On Focus:
"Eliminate the clutter and all the things that are going on outside and focus on the things that you can control with how you sort of go about and take care of your business. … It's the process of what it takes to be successful."
—Nick Saban, coaches the University of Alabama (New York Times) 
On Hard Work:
"There are many people who don`t know what real pressure is. Some people are born on third base and go through life thinking they hit a triple."
—Barry Switzer, coached the University of Oklahoma (Chicago Tribune) 
On Losing:
"Losing doesn't make me want to quit. It makes me want to fight that much harder."
—Bear Bryant, coached the University of Alabama (SaturdayDownSouth.com)
On Leadership:
"Positive leadership, in my mind, comes from two things…No. 1 [is] do your job. No. 2 [is] put the team first."
—Bill Belichick, coaches the New England Patriots (ESPN)
On Decision-Making:
"Not making a decision is the worst thing you can do. So long as you feel you made the right decision based on the information you had at the time, there's no need to fret about it. If it fails, you'll know what to do next time."
—Bo Schembechler, coached the University of Michigan (Bo's Lasting Lessons)
On the Cost of Success:
"Nothing that comes easy is worth a dime."
—Woody Hayes, coached Ohio State University (commencement address)
On Public Relations:
"When you win, say nothing. When you lose, say less."
—Paul Brown, coached the Cincinnati Bengals and Cleveland Browns (Men's Health)